Description
Contemporary Silver earrings Handcrafted Weave patterned with peridot stone.
Material: 92.5 Silver
length: 4.5 Cm
Width: 1.5 Cm
Weight: 34.5 Grams
fastening: Pushback (Stud)
Care: Keep away from fragrance and moisture. Sliver naturally get tarnish over the period of time. It can be cleaned with soft cloth and warm soapy water.
Note: All our jewellery is handcrafted, variations may occur in piece.
Related products
Sold Out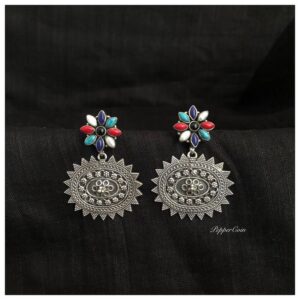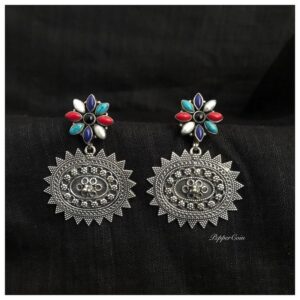 Rava Work Earrings with Beautiful Combination of Coral, Lapis, Pearl and Turquoise 92.5 Silver 31 Grams
Rava Work Earrings with Beautiful Combination of Coral, Lapis, Pearl and Turquoise 92.5 Silver 31 Grams