Diurnal Collection
₹1,500.00
Out of stock
Description
Dual tone silver earring with black stone perfect for everyday wear.
Fastening: Hook
Length: 4.3 cm
Width: 1.4 cm
Material: 92.5 Silver
Status: Available
Care : Keep away from fragrance and moisture. Sliver naturally get tarnish over the period of time. It can be cleaned with soft cloth and warm soapy water.
Related products
Sold Out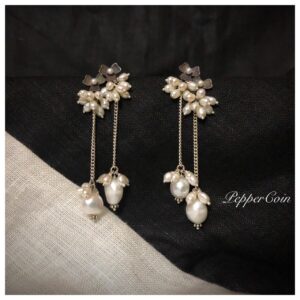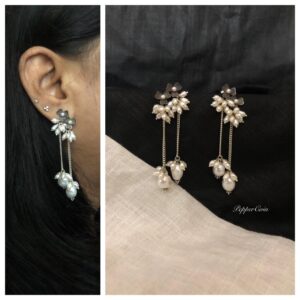 Contemporary Earrings. Fresh Water Pearl Carefully Set to Embrace the Look of this Flower Earrings. Weight: 14.5 Grams Length: 7 cm Material:
Contemporary Earrings. Fresh Water Pearl Carefully Set to Embrace the Look of this Flower Earrings. Weight: 14.5 Grams Length: 7 cm Material: